While there are many options for transporting motorcycles, pickup trucks, vans and trailers are the most common methods for getting your cycles to and from your favorite riding spot. Back in the day the "Cool" kids had a cargo van converted into a moto hauler, or if you were a real "baller" you had yourself a box van. Most of us loaded our trusty pickups and in my case it was a beat up 1972 Chevy El Camino and were off to the races. Then with the massive economic boom in the early to mid 2000's, you wouldn't be seen at the track, even on a practice day with out having your 40 foot toy hauler or Freightliner race rig in the pits. Well, the "Great Recession" ended most of that and guys have reverted back to dragging there motorcycles out to the track in pickups and vans again.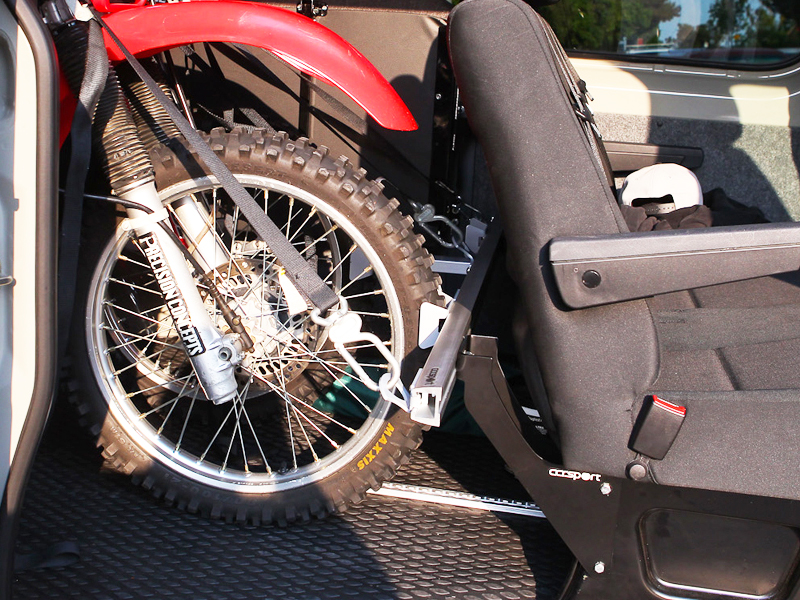 Vans especially have become all the rage on the moto scene. Pull into any motocross track and you'll see the pits lined with Sprinter Vans. Definitely a step up from the old Econline, the Sprinter is a great way to transport your bikes and gear to the track or trail. They keep you belongings locked up safe from theft and out of the elements. They also provide a place to rest, or even camp out with their spacious cargo area that many convert to small living quarters.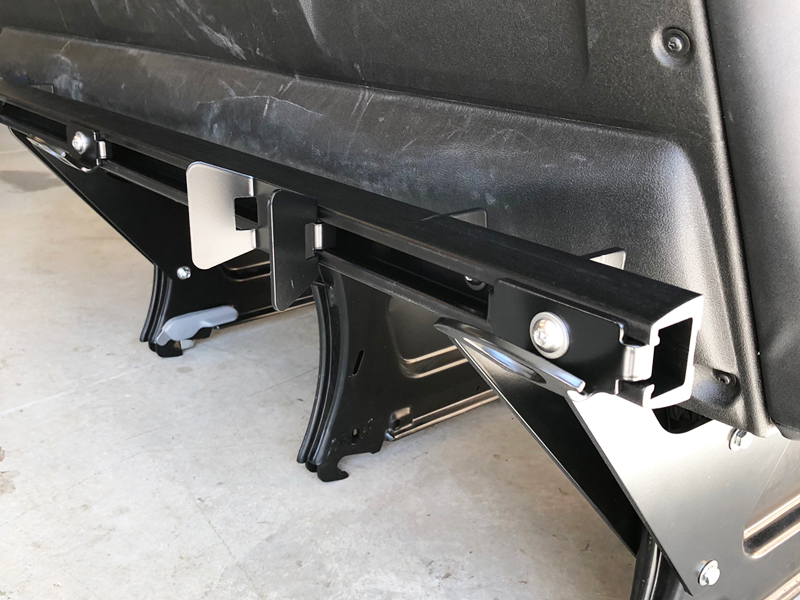 While the Sprinter Van is a killer way to transport you motorcycles, bicycles, scooters and gear, most come from the factory pretty bare bones and not setup in anyway to transport said cargo. We quickly realized that a simple and secure method for strapping down cycles was in need as many guys were using the backside of the rear passenger seat to accomplish this. But the problem is, the back side of the rear passenger seat wasn't made to securely tie down bikes, as guys were having all sorts of issues from cracking the plastic seat back, having bikes come loose and so on.
So with a little ingenuity, we came up with a design that is the perfect solution to securely tying down motorcycles, bicycles and any other cargo you may need to transport in your Sprinter. The Sprinter Van ProTrack Moto Rack features two clever seat base mounting brackets that easily install to the OEM rear passenger seat base mounts. The mounting brackets can forever stay mounted to the OEM seat base even when removing the seat from the van. The ProTrack fully adjustable moto rack is attached to the seat base mounting brackets, providing a rock solid tie down rack for your cargo. Tie down hooks, wheel chocks and accessories can be easily installed and relocated anywhere on the ProTrack so you can configure your cargo best for your specific needs while on the go.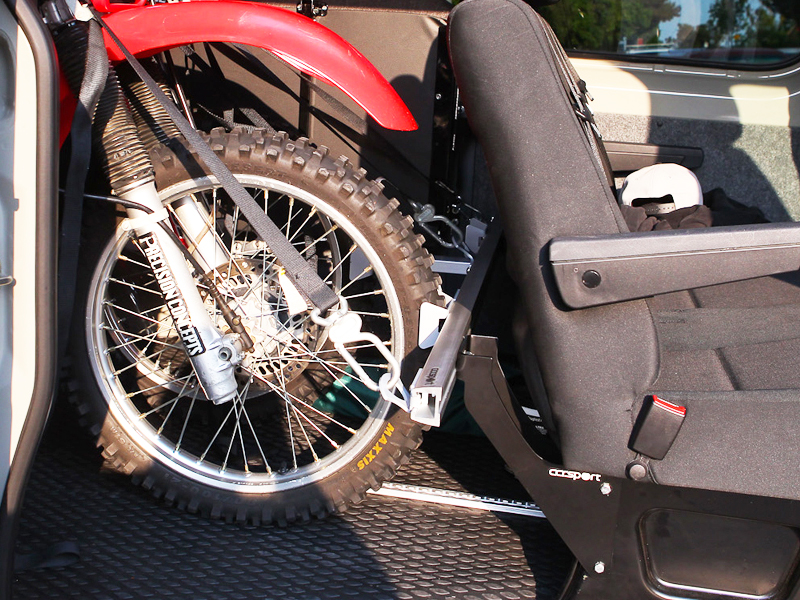 Simple installation, no drilling through the floor of your van and no permanent fixtures that take up valuable cargo space. It's simple, safe and secure!

CLICK HERE to learn more. And please feel free to contact us with any questions, as were always happy to talk to you.